April 14, 2023
Automatica 2023
IMSTec will also be presenting its technologies at this year's Automatica from June 27 - 30. In Hall A6 Booth 100 we provide advice on process and automation solutions.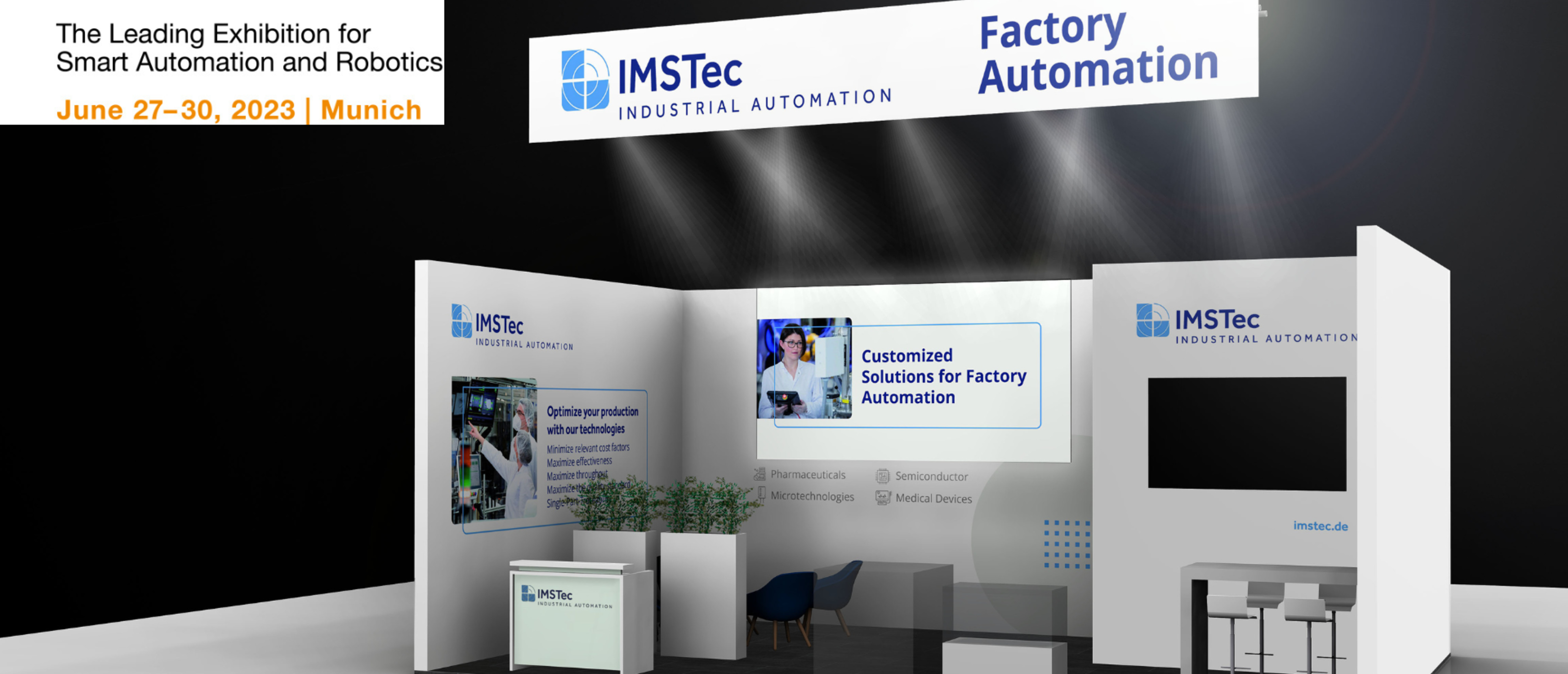 © Copyright
Messe München
Automated solutions with smart measuring systems
As a custom machine builder and system integrator, IMSTec develops fully automated production lines for the medical, pharmaceutical, precision engineering and semiconductor industries. IMSTec focuses on customer-specific requirements and has access to a network of cooperation partners for its customized automation solutions. At our booth this year we will exhibit the iMS system of the company ITG Innovative Technologies GmbH.
The demonstration cell shows the intelligent measuring system for robotic processes integrated here together with a Stäubli TX2-40. iMS enables fully automated monitoring and autonomous calibration of the entire robotic cell. In addition to automated measurement, iMS checks and corrects the robot kinematics, the robot gripper and the periphery of the robot cell. Robot replacement can be implemented without teaching, and even after a collision or maintenance, the robot process can be restored automatically. As part of its network of excellence, IMSTec cooperates with ITG and already uses the iMS measurement system in various production lines.
Partner of excellence ITG represented at booth with iMS
Fully automated diagnosis and autonomous calibration of the entire robot cell: iMS is an inline measuring system suitable for 6-axis articulated arm robots, Scara robots, various special kinematics and for calibrating external axes. IMSTec already uses the resource-saving system in various projects.
Learn more about the advantages of iMS and get advice at our booth in hall A6-100.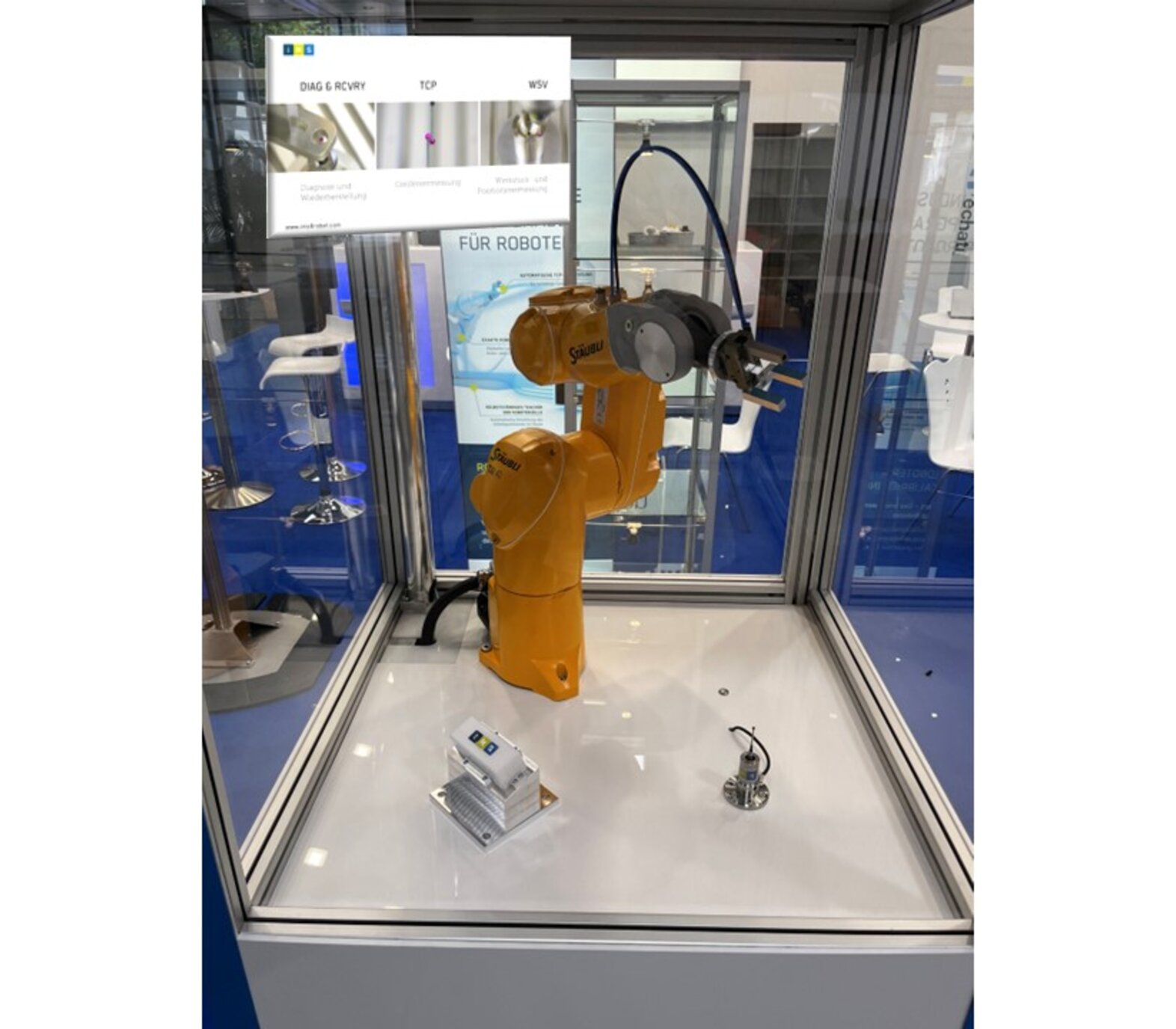 © Copyright
ITG Innovative Technologies GmbH